Bioclear earth laboratory
At Bioclear earth we have our own laboratory, where we study new and existing processes and we conduct proof of principle research. Besides research, we perform standardised and tailored tests for, by example, degradation, anaerobic digestion and we culture bacteria.
Examples of questions we can answer for you:
Soil and water
Is biological soil and water remediation a possibility?
Can the remediation process be accelerated?
What is a realistic remediation goal?
What are the risks of the contamination?
Anaerobic digestion
How much biogas is produced per specific substrate?
What is the composition of the produced biogas?
Can the anaerobic digestion process be enhanced?
Production processes
Can using microbiology optimise our production processes?
Are microorganisms the cause of problems in a production process or cause damage to materials? (Biocorrosion, biofilm formation).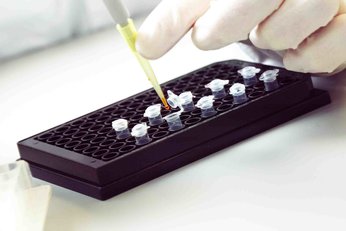 For information on the services our lab can provide, please contact Niels Hofman.